6 tags
Such a great devotional hymn.  Holy Spirit-...
7 tags
4 tags
4 tags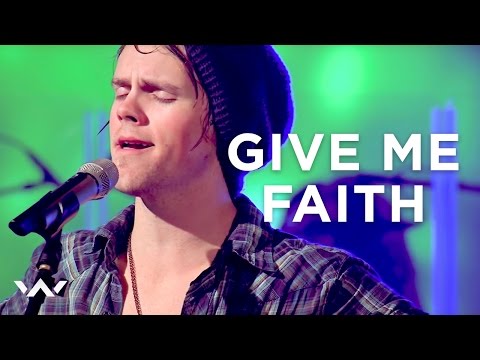 3 tags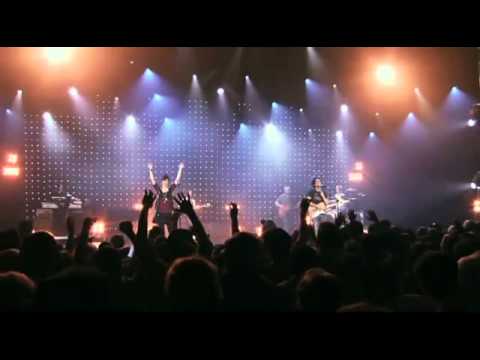 6 tags
Change of things
Hi friends,  I want to start this post by apologizing for the lack of attention we have paid over the last several months. Life gets busy and such. But I'm going to put a great deal of effort into revamping things some.  With that revamping, I'm thinking of making this blog less article and essay driven and more about resources and music that has been helpful refreshing and helpful...
in-reply: thought I'd end the night in some...
The paradox of the Gospel
In all likely hood, this post isn't going make any sense.  The gospel is a very perplexing thing. A holy Creator sends His perfect son, Jesus, to live among us, set an example for us, and then die the most grueling death in replacement for all believers going to hell.  As imperfect human beings, the death of Jesus give us hope. Without Jesus, we are merely sinful people, roaming this earth...
7 tags
What is "AMAZING GRACE"?
What is the definition of "grace"? So many thoughts come to mind as I consider the different options of this one very POWERFUL word.  Grace.  Definition (according to Webster): The exercise of love, kindness, mercy, favor; disposition to benefit or serve another; favor bestowed or privilege conferred. Webster defines grace as an over-loving sense of affection, if you will. His...
4 tags
July the Fourth
Today is primarily a day to celebrate the Independence of the United States of America but I'd like for us to mark it as something else for the future. I'm going to make a goal for the next year to spend each day in prayer for the leaders of our country, our troops, and the people who make any sort of decisions. I hope that you'll join me in praying for our country and that our...
Salvation vs. Surrendering One's Life
So some of you may know that I work in the summer at a church camp outside of Clarksville, TN. Something we deal with on a pretty regular basis as camp counselors are young kids of elementary age accepting Christ as their personal Savior. Last night, my good friend Michael Shearon finished his sermon on Nehemiah accepting God's will by rebuilding the wall around Jerusalem. During the invitation,...
davidmhur asked: Awesome blog. God Bless.
5 tags
What this country needs more of
What this country needs more of is not: More tolerance More republicans People with a better moral compass Better healthcare Better gun-control Less Racism A different President Illegal abortions Ect. What this country needs more of: Christian people who take up their cross every day and are salt and light to others. Christians who go out and love on "the least of these"...
"If leading worship is just about bringing a group of people into a room so we..."
– Michael Gungor (via all-i-need-is-you)
2 tags
Are You Really A Christian?
I am just getting into a book written by Mike McKinley that is entirely devoted to convincing people that call themselves Christians that they truly are not. Honestly, when I first read the title, I assumed it would be a book on assurance of salvation. And boy was I wrong. These issues that I saw everyday when I was younger have become more and more reality to me as a more mature young adult (if...
"You are not worshiping God as you should if some areas of your life worship Him..."
– A.W. Tozer (via rclth)
Sick of it.
Hypocrisy. It's all over and always has been, but I've noticed that today's Christians are prone to a new kind of hypocrisy. It's eating me alive. What is it. The "love the gays" rhetoric that's started, especially as of late. Now don't get me wrong, I think this is a great concept… at times. What kills me is the word "love". ...
2 tags
"O Lord God of heaven, the great and awesome God who keeps covenant and steadfast..."
– Nehemiah 1:5-11
Quick thought
mousahh: I'm at Starbucks to do homework but I wanted, real fast, to share what has been on my heart of late. As a Christian, my life must model the life that Jesus lived in every way. There is kind of an ongoing discussion between me and several friends as to whether or not God has one distinct characteristic that everything falls under or all of his characteristics are equal. It just now hit...
1 tag
"Worship is giving God the best that He has given you. Be careful what you do..."
– Oswald Chambers (via neilgreenhaw)
7 tags
Be Bold
Friends, I have had a revelation that I am so excited about. Just read this passage from Acts 4 real fast. And as they were speaking to the people, the priests and the captain of the temple and the Sadducees came upon them,2 greatly annoyed because they were teaching the people and proclaiming in Jesus the resurrection from the dead.3 And they arrested them and put them in custody until the...
Searching for true love
mousahh: I have struggled so much of late with the idea that we tell a holy, all-powerful God that we love Him. I do this so often, and yet I really fear that my actions don't really reflect this "love" that I claim. Any advice or suggestions? How do we actually show love to someone who is the author of ALL love that mankind has ever known?
9 tags
"The church that can't worship must be entertained. And leaders who can't lead a..."
– A.W. Tozer
4 tags
Do you love me?
I was reading in John 21 where Jesus is meeting with the disciples, and dining with them. Jesus asks Simon a question that was very moving when I read it. He said in verse 15-17  15 When they had finished breakfast, Jesus said to Simon Peter, "Simon, son of John, do you love me more than these?" He said to him, "Yes, Lord; you know that I love you." He said to him, "Feed my lambs."16 He...
"Every temptation is an attempt by the devil to get us to live our lives..."
– Neil T. Anderson Victory Over The Darkness (via thecommoncup)
Sound doctrine is necessary for spiritual health -
raisingmywhiteflag: 1 Timothy 6:2-3 "Teach and urge these things. If anyone teaches a different doctrine and does not agree with the sound words of our Lord Jesus Christ and the teaching that accords with godliness." Titus 1:9 "He must hold firm to the trustworthy word as taught, so that he may be able to give instruction in sound doctrine and also to rebuke those who contradict it."
3 tags
Something to think about!
This morning in chapel, our president spoke about the idea of restoration. A lot of people in the world today have a false view of reconciliation and restoration. One thing that spoke out to me that he said is, "Most people today have a false view of restoration. What we need to realize is that to have restoration, we must have reconciliation, and the repentance of sins." I have never...
Lord, give us strength to live for You and glorify...
4 tags
The need for a Savior
Just a quick though to end my evening. It seems to me that we all have got a need or desire to be saved. Little girls grow up with the want to rescued by their prince from the dragon that is guarding them in a tower somewhere. Guys grow up looking up to the father figure who bails them out of bad situations. We ALL have the desire to be saved. One step further, we are in terrible situations where...
3 tags
What Would Jesus Do Has Become More Important Than...
Facing your faith with seriousness
I see a huge amount of potential in the people and situations around me. There will always be concerns about the young people of each generation and plenty of high points for those generations as well. So what ought to happen with this said potential? To me, we live our faith every day, according to the Word. We dig in to what the Bible says and then apply it to our lives. Upon reading the words...
3 tags
"Now this I say and testify in the Lord, that you must no longer walk as the..."
– Ephesians 4:17-24
WOW!
I recently did a devotion in a meeting with some of the greatest guys in the world, and I read from Philippians 2:5-10 which says,       5  Have this mind among yourselves, which is yours in Christ Jesus, 6  who, though he was in the form of God, did not count equality with God a thing to be grasped, 7 but emptied himself, by taking the form of a servant, being born in the likeness of...
Pursuing Enlightenment: GUEST POST: Is It Just a... →
pursuingenlightenment: Today, my friend and fellow Tumblr blogger Matt Mouser, has written a great post on worship and its role in the life of the believer. I've read this multiple times and I'm just blown away by what he has to say. You should check out his partnered worship blog Worship Lessons. If you have…
3 tags
What is "Love"?
What is true love? Is it an action? Or a will? Does it come from people or a higher power? All of these questions go through my mind when I think of what TRUE love is. Of course, right off the bat 1 Corinthians 13 comes to mind, which is the so called love chapter in the New Testament. But in my own humble opinion, this just tells what love does; not necessarily defines it, if you will. Jesus gave...
Post 100!!!!
Well I just realized that this is our hundredth post, and with this I would like to announce that we are adding another contributor to WL. A good friend of mine since childhood, Ben Campbell. You'll get more introduced to him soon enough, but get excited. He's got a lot of good stuff to share with us!
"It seems that every reform and revival movement in the history of the church has..."
– Mark Driscoll in Vintage Church (via audrekite)
He MUST Increase
There is no other option.
"It is quite possible to have a "successful" life—and a "successful"..."
– @LenSweet #IAmAFollower (via thecommoncup)
"As worship begins in holy expectancy, it ends in holy obedience."
– Richard Foster (via andrewsteven)
"Who then can comprehend the riches and the glory of the Christian life? It can..."
– Martin Luther, in his "The Freedom of the Christian" (1520).
3 tags
"LUKEWARM PEOPLE probably drink and swear less than average, but besides that,..."
– Francis Chan, Crazy Love
3 tags
"LUKEWARM PEOPLE do not live by faith; their lives are structured so they never..."
– Francis Chan, Crazy Love
Hurting
I've had lots of friends that have been hurting of late. Hurting emotionally, spiritually and a couple physically. Even though things have really been good for me, i have hurt with those people because i understand what its like to be in the kind of season where things just don't seem to go your way. I'd like to encourage anyone who isn't doing well. We were created and...
3 tags
"LUKEWARM PEOPLE feel secure because they attend church, made a profession of..."
– Francis Chan, Crazy Love
3 tags
"LUKEWARM PEOPLE are continually concerned with playing it safe; they are slaves..."
– Francis Chan, Crazy Love
Men, treat girls like the princesses that they...